Food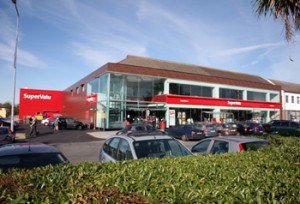 Kosher food is available in a kosher section at SuperValu, Braemor Road, Churchtown, Dublin 14. Open till 10:30pm seven days a week. Bus route 14/17. Fresh bread, challah, cheese, frozen/fresh meat, vegetarian (Tivall) products, frozen meals (can be reheated in non kosher ovens), wine and other basics are available.
Some health-food shops sell vegetarian products (Tivall/Tofutti) with a hechsher. In Ireland most products do not carry a hechsher or kosher symbol. Some products carry the sign of the London Beth Din (LBD), Manchester Beth Din, or an OU. For a list is available of kosher products click here.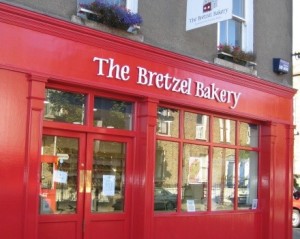 The Bretzel Bakery on 1a Lennox St, Portobello, Dublin 8 (tel. 01 475 27 24). A list is available instore of their kosher products. Irish Pride breads and buns are kosher parve, except for Boston Brown and the Fruit Bracks which are kosher dairy. Exceptions are: Soda bread. Bread with Omega 3 (eg Kids VITA) & Iced Logs, which are not kosher. Kingsmill and Sunblest bread are certified kosher.